Challenge - Building Transparency, Traceability & Efficiency Across Coffee Supply Chain
---
Alexander Barrett wanted to build a transparency-driven digital platform that would deliver more value to coffee farmers and provide roasters, cafes and consumers complete traceability to the farmgate price."
"If we're going to make sure farmers get what they need to produce coffee sustainably, we need to figure out how to better distribute value."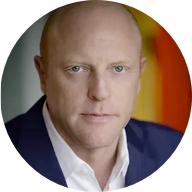 Alexander Barrett
CEO of iFinca

Eliminate unfair farming and trading practices across the coffee supply chain that lead to poor quality coffee and exploitation of farmers.
Reduce the manual paper-work across different stages of the coffee supply chain.
Reduce the order processing time particularly where different time zones are involved.
Enable offline data sync for mobile apps to make up for lack of internet connectivity in and around coffee plants.
Deliver ease of work through an interactive admin panel displaying all the key information.
Provide farm to fork traceability to coffee consumers through a simple QR code scan at point of sale.